Female Friendly Porn Films
The adult industry churns out thousands of erotic films every year. Unfortunately, very few of them seek to include women as part of their audience. The majority depict male fantasies, the camera focuses on the female performers and the male orgasm is the ultimate goal. Often this type of porn is cliched or sexist.
Thankfully a growing number of filmmakers are trying to change the situation, creating porn films that are female friendly or focused on a female perspective. Some of these films are considered to be "couples porn", others go by the label "porn for women" while still others claim to be proudly "feminist porn". All of them seek to acknowledge the female audience and depict a more positive and inclusive idea of sex.
The female friendly porn films listed here are only a small sample. I've included films from many of the top erotic filmmakers who cater to women. You'll find a more comprehensive listing at Porn Movies For Women, which currently features over 400 titles. I've linked to each individual filmmaker's page from PMFW so you can get an idea of what other movies they've created.
The Fantasy Project
Nominated for a Feminist Porn Award, 2015 The blurb: Kate Eden's research into female sexual fantasies leads her deep into the erotic imagination of women, a lush world of pleasure without consequences. Her subjects reveal a list of secret desires: a threesome with two men, a magic room with a male slave who exists only to give pleasure, a full service massage complete with cunnilingus, and a dark exploration of submission and group sex. Her research is fascinating, arousing and all-consuming. But will Kate's passion for her work lead her to lose herself – and her relationship?
Available from:
Bright Desire VOD
Cabaret Desire is the first feature by feminist porn filmmaker Ms. Naughty.
Find out about Ms. Naughty's films here.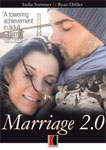 Marriage 2.0
The blurb: India wants to love unconditionally — we all do — but as she pushes the boundaries of her relationship with her long-time boyfriend, she finds that tearing down boundaries is much easier than creating new rules to live by. Lost in this new cultural landscape of the open relationship, India seeks advice — but will she follow it? Marriage 2.0 celebrates a modern redefinition of the committed relationship as a springboard for adventure, where unfettered physical and emotional intimacy can fuel our passion while strengthening the bond with those we love.
Available from:
Gamelink: DVD &Download
Paul Deeb is a US filmmaker with an interest in creating high quality artistic and erotic films.
Cabaret Desire
There is a magic and behomian place where people go at night to be told erotic stories. Each guest is assigned a lady or gentleman by a Madame and prepare themselves for the poetic trip they're about to take. Words flow and desire smoothly invades every corner. Four tales will be told by these sensual narrators and will lead you to discover lustful places and feelings.
Available from:
Good Vibrations
Lust Cinema
Cabaret Desire is the latest film from Spanish erotic filmmaker Erika Lust.
Find out about Erika Lust's films here.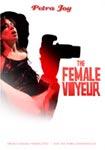 The Female Voyeur
An artistic and sensual foray into female fantasies, The Female Voyeur puts women in charge. There are three hot scenes including a male-male-female threesome where the guys worship her, a male "beauty contest" and an extended medieval orgy.
Available from:
Good Vibrations: Download
Gamelink: Download
Petra Joy is a UK filmmaker who creates erotica from a feminist perspective.
Find out about Petra Joy's films here.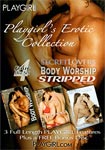 Playgirl's Erotic Collection
Get three full-length Playgirl features plus a free bonus disc. Includes Body Worship, Stripped, Secret Lovers and a further sampler DVD or other erotic films from this major adult company. The sex is fairly mainstream but the guys are gorgeous and the production values are very high.
Available from:
Ms Naughty Store: DVD
Gamelink: DVD
Playgirl have an enormous collection of films aimed at couples.
See all the Playgirl films here.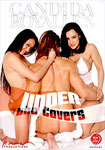 Under The Covers
A humorous look at women who live and work in the sex industry. Regina West is a TV personality who is doing a special about women who have changed how we view sex. Through a series of interviews and hilarious mishaps, we discover that what these women present to the public isn't always what they are in private.
Available from:
Ms Naughty Store: DVD
Hotmovies: Download
Candida Royalle is the pioneer of porn films for women and has made over 16 films.
Find out about Candida Royalle's films here.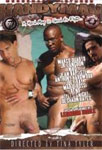 Handyman
Director Tina Tyler is giving you an up-close and personal look at nine delectable straight male porn stars. These rock hard studs strip down and stroke their cocks just for you. You won't be able to miss big cocked Domenic Kane. His toned body, bald head and tough exterior is simply gorgeous.
Available from:
Ms Naughty Store: DVD
Hotmovies: Download
Porn star Tina created an entire series of male masturbation videos called Handyman
Find out about Tina Tyler's films here.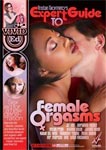 Expert Guide To Female Orgasms
Are female orgasms as unique as the women who have them? Absolutely. Yet too many women struggle in the search for erotic fulfillment alone or especially with a partner. Let renowned sex expert Tristan Taormino dispel any myths and share with you the wonders of female orgasm.
Available from:
Good Vibrations: DVD or Download
Gamelink: DVD or Download
Tristan Taormino makes quality feminist and instructional erotic movies
Find out about Tristan Taormino's films here.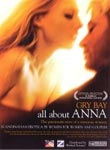 All About Anna
For Anna it's all about fun. Strangers without strings. No commitment, no casualties. But Anna's resolve is challenged after an unexpected encounter with an ex-boyfriend, Johan. This is a quality film with an engaging plot and real sex, shot in Scandanavia and France.
Available from:
Good Vibrations: DVD or Download
Lust Cinema: DVD or Download
Innocent Pictures set out to make quality porn films for women over ten years ago.
Find out about Innocent Pictures films here.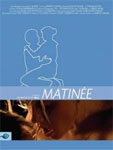 Matinee
Bridging the gap between indy art film and sex film, this plot-driven, scripted mini-featurette features real actors performing their first-ever explicit scene, not porn performers, and the result is smart, nuanced, and oh-so-sexy. During one critical performance, two actors decide to improvise their sex scene.
Available from:
Good Vibrations: DVD

Dutch-based filmmaker Jennifer Lyon Bell makes erotic film for people who like film.
Find out about Blue Artichoke Films here.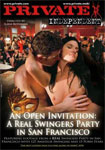 An Open Invitation
After a chance encounter, a married couple become involved in the swinging alternative lifestyle. It revives their flagging sex life and soon they're involved in some seriously wild times. This film includes footage from an actual sex party in San Franciscio featuring 127 real-life swingers.
Available from:
Ms Naughty Store: DVD
Iliana Rothman won numerous awards for this
couples-friendly movie.
See more couples porn movies here.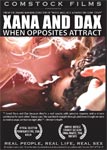 Xana and Dax
She's blonde, blue-eyed, and buxom. He is dark and lean. She's an experienced woman who knows what she likes. He's young and eager to learn. What makes this unique real life couple tick? It's all about the connection. A "pornumentary" with interviews and hot sex.
Available from:
Ms Naughty: DVD
Documentary filmmaker Tony Comstock filmed real life couples having real life sex in his series.
Find out about Tony Comstock's films here.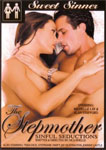 The Stepmother
Stepmothers have been associated with bad, even evil behavior. Which is why young Tera Dice is more than a little suspicious of Dad's hot, new wife (Michelle Lay). When Tera brings her fiancés Alan Stafford home to meet the family, Michelle can't hide her burning attraction to her young future son-in-law.
Available from:
Gamelink: DVD or Download
Ms Naughty Store: DVD
Nica Noelle's couple-friendly porn films feature more realistic sex and interesting storylines.
Find out about Nica Noelle's films here.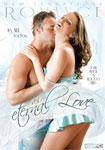 An Eternal Love
Emily's husband Brian passed away two years ago, but she has not been able to move on with her life. When a surprise visit is made by handsome British Musician, Tom, and Emily's friends, Sasha and Bobby, passion is sparked and Emily's life heats up. Will Brian's ghost reappear and hinder Emily's chance with a new flame? A story of romance and lust at its most spirited.
Available from:
Gamelink: DVD or Download
Ms Naughty store: DVD
The New Sensations Romance series puts love front and centre of its adult storylines
Find out about the Romance series films here.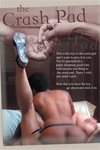 The Crash Pad
The Crash Pad is a small apartment in San Francisco, known only to a lucky few. It serves as a location for wild sexual encounters, the key secretly passed on from one person to the next. A groundbreaking queer film featuring authentic lesbian and queer sex.
Available from:
Pink Label TV: Download
Ms Naughty Store: DVD
Shine Louise Houston is a pioneer of authentic lesbian and queer porn
Find out about Shine Louise Houston's films here.
Roulette
Seven distinct vignettes form a game of sexual roulette. These drastically different scenarios are authentic documents of queer sex, culture, and desire, proving that queerness is as hard to define as it is to ignore. Winner, Feminist Porn Awards for Most Diverse Cast
Available from:
Hot Movies: Download
Indie webmistress and filmmaker Courtney Trouble has helped to define the queer genre with her work
Find out about Courtney Trouble's films here.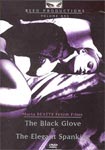 The Black Glove
The Black Glove is a BDSM classic. Crackling visuals capture the dungeon drama of a striking bottom (the filmmaker herself) and her majestic top. Includes bondage, knife play and an intense genital waxing scene. This DVD also includes Maria Beatty's other groundbreaking film The Elegant Spanking.
Available from:
Hot Movies: Download
Maria Beatty has been making artistic lesbian BDSM films in Europe since the 90s
Find out about Maria Beatty's films here.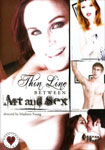 Thin Line Between Art and Sex
These artists don't just straddle the line between art and sex- they grind up against it, push it, pull it and blissfully blur it. In a one day exhibition, each of them is assigned studio space to explore their erotic aesthetic. This is an experimental work by queer and feminist porn star and director Madison Young
Available from:
Ms Naughty: DVD
Madison Young is a dynamo or sexual creativity.
Find out about Madison Young's films here.